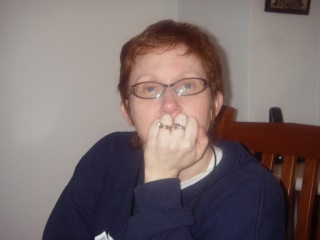 Dear Readers,
Thanksgiving is just a fattening memory now, but that's okay. Now we look ahead to the good stuff: Christmas! Hanukkah! Kwanzaa! New Year's Eve! I thought of asking Mr. Claus for some snow (C'MON ALREADY), but then I realized that was a pretty shortsighted and unambitious wish. So I decided I'd go large: for Christmas, I'd like A) Gun Control, B) The Destruction of ISIS, C) The Disappearance of Donald Trump from…Everywhere, and D) World Peace. Is that asking too much? I don't think so.
I don't want to jinx myself (I'm a huge believer in the jinx!), but things are slowly coming along with my writing. It's good to finally be putting pen to paper (Or fingers to keyboard). If all goes well, there should be a b**k at the end of this process. (If I spell out the word, I will definitely be jinxed). Fingers crossed (Counter jinx?).
Keep reading,
Deirdre
---
NEW YORK BLADES: FIRST HOCKEY SERIES,
BEST HOCKEY SERIES!
"If you've never read any of Deirdre Martin's New York Blades books, you are missing out."
—The Brazen Bookworm

"Deirdre Martin knows how to write a beautiful single title romance."
—Single Titles

"Contemporary romance doesn't get much better than this."
—All About Romance